Certified Locksmith in Peoria Arizona
Locksmith Maricopa County

Call For Immediate Service
480-223-2286


Discount Lockout LLC is a family owned locksmith company located in Peoria Arizona. Specializing in vehicle lockouts, residential lockouts, and roadside assistance. We are known for our lightning fast response time and amazing customer service. If you are locked out of your vehicle or need a house unlock give us a call and speak with one of our friendly employees.
Discount Lockout LLC pledge
Governed by the highest ethical standards, our agency strictly maintains a policy of integrity, honesty, and professionalism with our work, and confidentiality for all our clients.

Discount Lockout Saves Puppies And Babies!
Always dial 911 first and then call us. If we beat the emergency respose team we will unlock the vehicle FREE of charge
480-223-2286

For absolute fastest response time for a emergency locksmith we are centrally located in
Peoria AZ, Glendale AZ, Sun City AZ, Waddell AZ, Sun City West AZ, Avondale AZ, Litchfield Park AZ, Goodyear AZ, Phoenix AZ, Surprise AZ, Tolleson AZ, and Buckeye AZ.

As a locksmith in Phoenix, our team has unlocked a lot of vehicles and homes in the valley and there isn't much we haven't come across. From helping a senior citizen locked out in Sun City, to saving a dog because the owner locked the keys in the car. Our expert locksmith team have professional training and know how to pop a lock and pick your lock. If you need an emergency response because your doors are locked and the vehicle is running then we can get to you quickly and unlock your vehicle lighting fast with damage-free openings. Also if you're locked out of your house in the middle of the night we have local 24-hour locksmiths waiting to respond. There are also instances where customers are locked out with keys in the ignition in the on position and once we unlock the vehicle the battery is dead. We also can give you a jump start in that case. Which brings us to the other services we offer which are roadside assistance. Visit our service page for a complete list

Sun City Arizona Locksmiths On Call 24/7
We know how hot it can get in Sun City Arizona and when you need a locksmith the last thing you want to do is wait in the heat. We guarantee that we are the fastest locksmiths in Sun City AZ and will get the job done right. Not to mention we also offer a 10% discount for all senior citizens! We cover 885351, 85373, 85374, 85381 the FASTEST!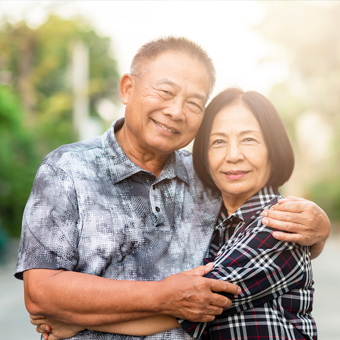 " My whole family was locked out of the house in the Phoenix Arizona heat so we called Discount Lockout because we have used them before. Mike came and unlocked four locks for us really fast and got us back inside the A.C. "
Connie C.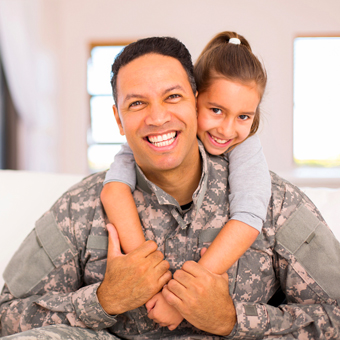 " I needed a locksmith at Luke Airforce Base in Glendale Arizona and they got me back in my vehicle. Thank you! "


LT Murphy
Here at Discount Lockout, we know how important response time is when you're in an emergency lockout situation in Phoenix Arizona. When you call us you will speak with a local locksmith, not some call center that will make you wait. Listed below are the drivers and the areas they cover for the fastest possible E.T.A

Mike S. - Expert Locksmith
Need a Locksmith in Peoria AZ ?
Mike Sr. will be your go to guy!
With over 15 years experience, Mike Sr. will unlock your car quickly. He also specializes in residential lockouts and can get you back in your house. He covers the following zip codes
85302, 85303, 85305, 85306, 85307, 85308, 85310, 85342, 85345, 85351, 85361, 85373, 85381, 85382, 85383, 85387
For fastest response call our emergency 24 hour locksmith line! Mike is also one of the best locksmiths in Phoenix Arizona and also covers these zips
85003, 85004, 85006, 85007, 85008, 85009, 85012, 85013, 85014, 85015, 85016, 85017, 85018, 85019, 85020, 85021, 85022, 85023, 85024, 85027, 85028, 85029

Greg C. and Danny W. - 24/7 locksmiths
Looking for a Locksmith in Surprise Arizona? Our Techs Greg and Danny run calls all night long and are very friendly. People call us in the middle of the night and say " help I need you to unlock my car " and Greg or Dan pops up on scene like a super hero! They cover the entire valley but can get to you the fastest in you live in these zips. 85342, 85355, 85361, 85373, 85374, 85375, 85379, 85383, 85387, 85388, 85396, 85340 For prompt response call emergency line! Update, Discount Lockout now has a tech lock smith in Litchfield Park Arizona!
Francisco R. - Cerrajero Glendale AZ
Francisco is our locksmith in Glendale Arizona that covers a wide area. People call Discount Lockout because we are considered to be a cheap locksmith alternative to opposing lock smith companies in Maricopa County. Also Francisco is our translator and speaks Spanish. Así que llámanos si necesitas un cerrajero en Glendale Arizona. 85031, 85033, 85037, 85301, 85302, 85303, 85304, 85305, 85306, 85307, 85308, 85309, 85310, 85335, 85340, 85345, 85355, 85381, 85382, 85383. Si usted está bloqueado fuera de su coche que el servicio de los siguientes códigos postales. For a cheap locksmith in Tolleson AZ call us today! 85037, 85353
Chris P. - Avondale AZ Locksmith
If your located in Avondale Arizona or need a locksmith in Goodyear AZ. Chris is your best bet to unlock you vehicle or home. He lives in Garden Lakes and can get to you extremely fast! He covers these zips 85037, 85323, 85338, 85340, 85353, 85392, 85395, 85139, 85323, 85326, 85338, 85340, 85392, 85395
**update** Chris now services far west valley so if you need a locksmith in Buckeye Arizona here are the zip we also cover.
85322, 85326, 85337, 85338, 85340, 85342, 85343, 85354, 85361, 85390, 85396 For service call now!

Discount Lockout LLC is known as the go to locksmith in west valley. Locals choose us for our fast response time, quality of work and customer service. Unlike other locksmiths in the area, we are family owned and operated right here in the U.S.A and not a call center. Rest assured when you call us not only will you talk to someone local and get the best price for unlock service but you will also get our years of experience to go with it.
Formed from the dust of crooked Locksmiths overcharging hard working people, emerged a honest affordable lockout service called Discount Lockout LLC who put a stop to the bait and switch and enforced a new honest quote called the flat rate!

Emergency Locksmith in Peoria Arizona that specializes in vehicle and residential lockouts. Known for our great rates and fast response time People voted us the best locksmith in Phoenix AZ. If locked out of house or keys locked in the car call us for a flat rate!